The bitsoil popup tax & hack campaign
> in collaboration with larbitslab
The BitSoil Popup Tax & Hack Campaign is an internet based art work. In essence, the work is a digital campaign that deploys its activity both online and offline. It consists of an interaction between a troupe of happily strolling social media bots on Twitter and an offline interactive installation, geared as a critical tool to restore a fair balance to the digital economy and its tendencies to concentrate wealth in the hands of a few big tech companies.
Central to the project is the bitsoil hypothesis. Data are the new 'black gold' of the internet economy and up until now not enough thought has been given to questions regarding the distribution of this wealth that is currently concentrated in the hands of big tech companies such as Facebook and Google.
The project combines online and offline spaces that flow into each other to create the BitREPUBLIC, an environment where bitsoil is redistributed across its citizens, the participants in the campaign. The offline installation consists of a series of block-modules that serve as a data center processing and redistributing bitsoil that was mined by Twitter bots.
More info: bitsoil.tax/campaign
> Currency
New Media Gallery + ISEA 2020 / New Westminster – Vancouver
02/09 > 13/12/2020
> The Question of Intelligence – AI and the Future of Humanity
Anna-Maria and Stephen Kellen Gallery / New York
07/02 > 08/04/2020
> Currency
New Media Gallery / New Westminster – Vancouver
14/03 > 10/05/2020 (Exhibition partly postponed)
> Mind the Deep – Artificial Intelligence and Artistic Creation
Ming Contemporary Art Museum (McaM) / Shanghai
07/11/2019 > 09/02/2020
> Lying Sophia and Mocking Alexa – An Exhibition on AI and Art
Hyundai Motorstudio Art District 798 / Beijing
12/07 > 21/10/2019
> Brussels in SongEun: Imagining Cities Beyond Technology 2.0
SongEun ArtSpace / Seoul
25/03 > 08/06/2019
> ERROR – The Art of Imperfection
Drive / Berlin
16/11/2018 > 28/02/2019
> NOVA New Media Interactive Art Prize, Bitsoil popup tax & hack campaign
BIG HOUSE Contemporary Art Center / Wuhan
27/10 > 20/12/2018
> CyberArts 2018, Prix Ars Electronica Exhibition
OK Center for Contemporary Art / Linz
06/09 > 16/09/2018
> BitSoil Popup Tax & Hack Campaign, Enter the BitRepublic
Gluon Platform for Art, Science and Technology / Brussels
17/05 > 27/05/2018
> And& Summit Festival Leuven
Media Fast Forward / Leuven
03/05/2018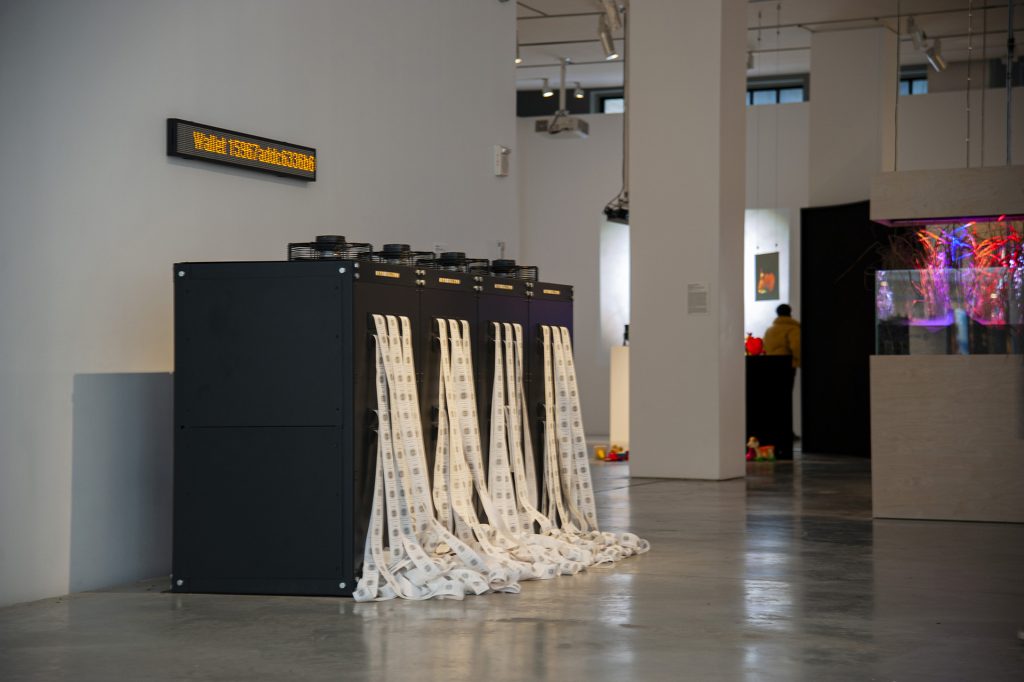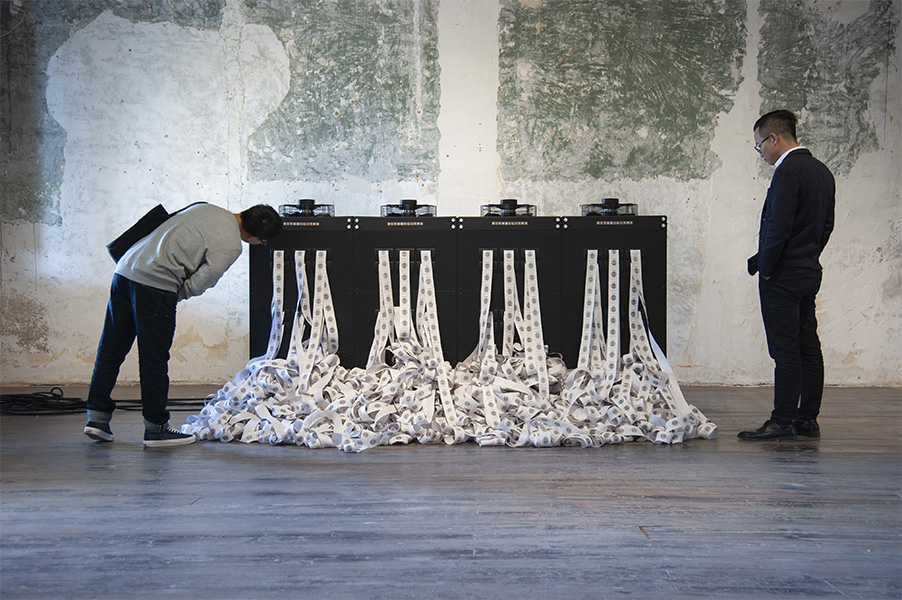 © photo credits larbitslab.be / lumin.be
---
This blog is licensed under a
Creative Commons License
|
2021
|

LA Jacobs
|
Home
|
Contact
|
Credits